Workshops: Last year we announced a new series 'Essence of the Soul' which reflects the potential depth of the work our horses and facilitators provide. Our herd has been assisting humans in their evolution for over a decade from a powerful unified field of consciousness. We will continue this year with ongoing exploration of one's soul path, while experiencing our herd's wisdom and guidance, taking us forward in life's journey.
Programs will also be listed on our Buffalowoman Ranch Facebook page.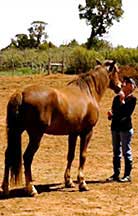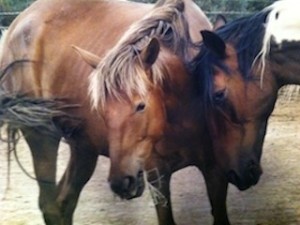 Labyrinth Walk with A Horse

This 2 day workshop will involve small group or individual equine experiences followed by a meditative walk through our Labyrinth while leading a horse. A powerful opportunity for anchoring one's heart's desires and leadership skills. Lodging is available in canvas yurt on premises. Lodging Friday &Sat. night 7/27/18 (arriving by 8 pm.) – 7/28. Workshop ends Sunday 7/29 by 6 pm. Food provided for Saturday & Sunday self serve breakfast, lunch. Sat. dinner served at BWR ranch house.

Cost: $375.00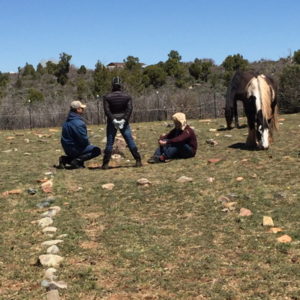 To inquire Call (970) 677-2939 or email: womenwhorunwithhorses@gmail.com
Visit: www.buffalowomanranch.com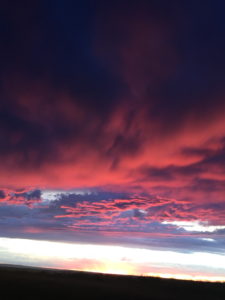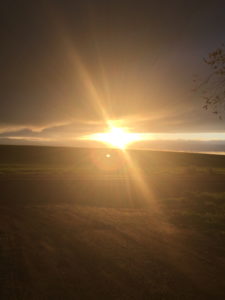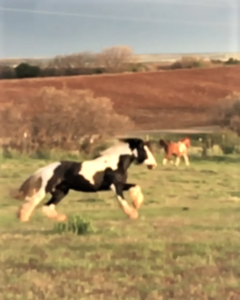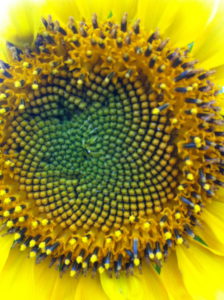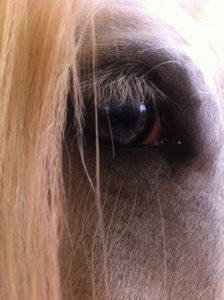 EXPLORING the POWER WITHIN us

How to be the change makers in our world today!
Redefining power from that of dominance through violence to consensual leadership through the heart!
This past year has been significant in the rise of women's voices, speaking their truth, no longer silenced or victimized by those in positions of power. With the ongoing violence in America and the world, I heard the voice of a traumatized, angry mother after yet another school shooting, ask "how can we make this stop!?" The answer I believe is somewhere akin to our experience in training horses, to quote Mark Rashid, "you cannot make a 1,000 lb. animal do anything." It has to come from within them, as a choice. To end the violence against nature, women and children, and in general one must start within. To make a choice in the direction of peace, and love, vs. fear and hate. How do we get there? In all of my years of self growth work and assisting others in this process I have learned that we cannot change others. We must inspire them to want to change. Yes, there are many ways outside of ourselves to begin to create change. In the end we are all responsible for our own piece in the bigger life drama. To embrace the idea of  the power in connection and how to communicate from the heart is a place to begin. The unified field of Horse is an example of living in a more balanced way. Our herd can help teach us ways in which we can move forward and co-create a new paradigm, a new way of living. Please join us in a collaborative experience of finding the voice of the Divine Feminine within each of us, male and female who embraces dignity and respect for the lives of others, even in battle. This workshop is open to men and women as we need to support one another towards a common goal of peace and an end to the violent nature of humanity.

Please join us for this exciting experience!
September 21st- 23rd, 2018 Cost: $400.00
Call for further details re lodging/meals
(970)677-2939
Register early, Space limited to 6
Retreats
Individualized Retreats
Tailor a retreat for yourself or a group. Programs can be designed to meet your specific needs. We specialize in helping people gain personal growth, embrace leadership roles and healing. We can assist at-risk youth and are able to help persons suffering from PTSD, learning disabilities, autism, eating disorders and relationship problems.
Your program can include trauma release, mentoring, ceremony, the Way of Council, expressive arts and Shamanic Journeying. We offer a wide variety of healing modalities including:
Equine Experiential Learning – Includes horse interactions and processing in a round pen. Cost: $400 per session (3 – 4 hrs.); day & weekend rates available on request
Kinesiology & Brain Integration – Releases trauma and aids in limbic system balancing. It also opens communication pathways in the brain that may be blocked due to stress. Cost: $80 per hour
 Massage Therapy – cost to be determined on individual basis.
        Lodging & Meals – Rates depend on specific requests.
Please contact us to set up your personalized retreat package.